Heat Sticks Around for One More Day, Then Increasing Rain Chances Cool us off.
Published: Jun. 22, 2021 at 11:39 PM CDT
CHEYENNE, Wyo. (Wyoming News Now) - We started off this morning cool temperatures around the state but that quickly changed as the day went on. Some areas of the state saw triple digit temperatures with some getting close to breaking their record for heat. Dry conditions remain which is why we still have some fire weather watches and warning scattered in the southeastern portions of the state. The fire risk for tomorrow is still in the elevated risk for the southern and central portions of the state with also the chance of a dry thunderstorm to the southwest of Wyoming.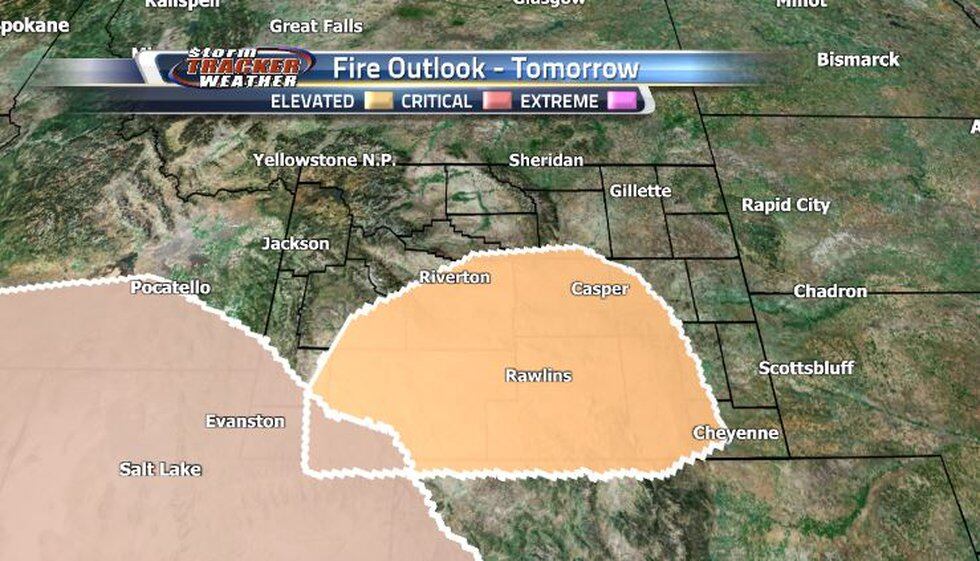 We did see some spotted showers to the south earlier this evening including a few sprinkles in the capital but nothing much beyond that. Overnight, we will begin to see an increase in cloud cover as the evening progresses and especially into tomorrow morning and afternoon. Tomorrow, we will begin to see a low pressure system move in from the west with a trough that will bring with it gusty winds and heavy rain.
The Storm Prediction Center only has the state under the risk for thunderstorms luckily meaning no chances of severe weather. What we can expect is heavy rain and gusting winds but no chance of a tornado or hail. Despite the cloud cover and the chance of rain tomorrow, temperatures will still reach into the 90′s and even 100′s for the southeast. After that, the rain and storm chances increase dramatically later in the week bringing the temperatures down to what we typically expect this time of year.
Copyright 2021 Wyoming News Now. All rights reserved.